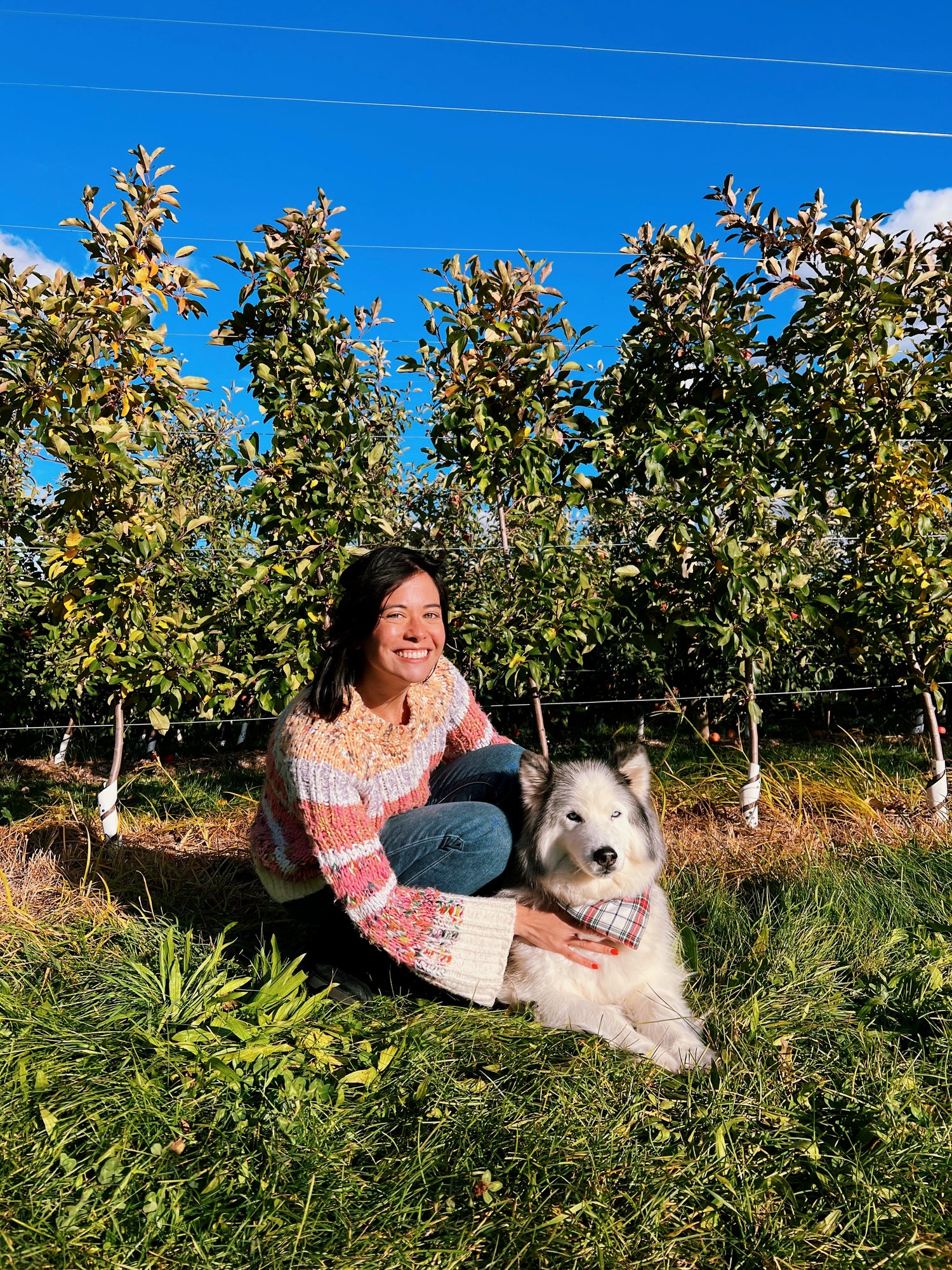 meet jetta & jules
my name is julia, but my friends call me jules, and jetta is my 10ish year-old dog I adopted last year! she is 93% husky and 7% german shepherd. we live in grand rapids, michigan.

i started weaving while trying to learn a new hobby during the pandemic, and absolutely fell in love with it. i love doing things with my hands, and creating things makes me so happy. soon my apartment was full of weavings. they are on walls in every room and hanging on every hook and door know we have, so i decided to open up a shop and share them with you.

i love creating custom pieces, so if you don't see exactly what you're looking for, please fill out the custom fiber art inquiry or send me a message and we can work together to make something you love!
Contact